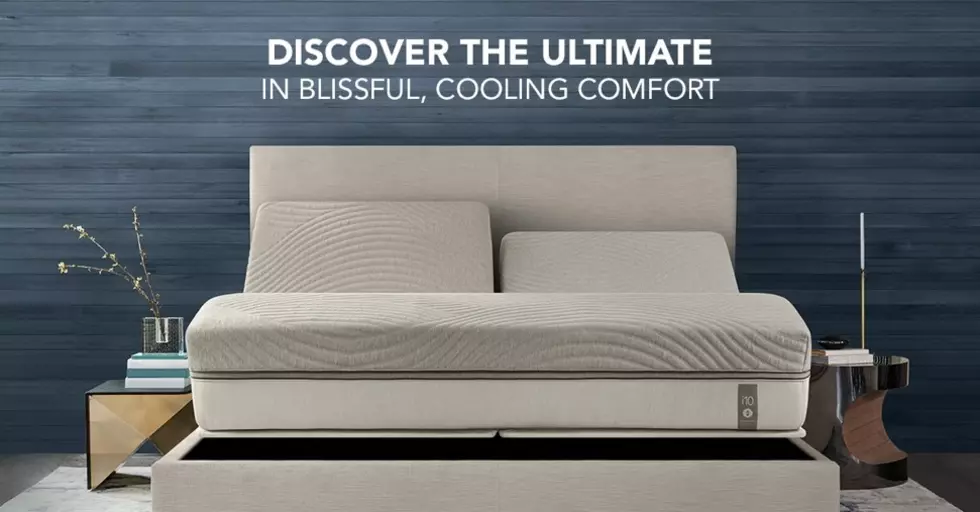 Aaron Flint Live from Sleep Number Store in Billings!
Courtesy Sleep Number
For those of you who haven't stopped in and checked out the brand new Sleep Number store in Billings...you have got to check it out! More importantly, you have got to TRY IT OUT. Why not do both this Saturday.
This is Aaron Flint, and we will be doing a special live broadcast of Montana Talks this Saturday from 4 to 6PM.  The Sleep Number store is very easy to find. It is right on the corner of S. 24th Street West and Monad Road- right next door to Buffalo Wild Wings and very close to all of the weekend shopping hot spots in the sales tax-free city of Billings!
Come on down and say hello. And you will definitely want to try out these mattresses- you can raise and lower your head and feet, you can set the perfect firmness you want for each side of your bed (that's your Sleep Number), and you can even get a Dual Temp Layer for your mattress that allows you to make one side of your bed cooler, and the other side of your bed warmer- whatever you and your spouse prefer.
Hope to see you down at Sleep Number in Billings this Saturday from 4-6PM!