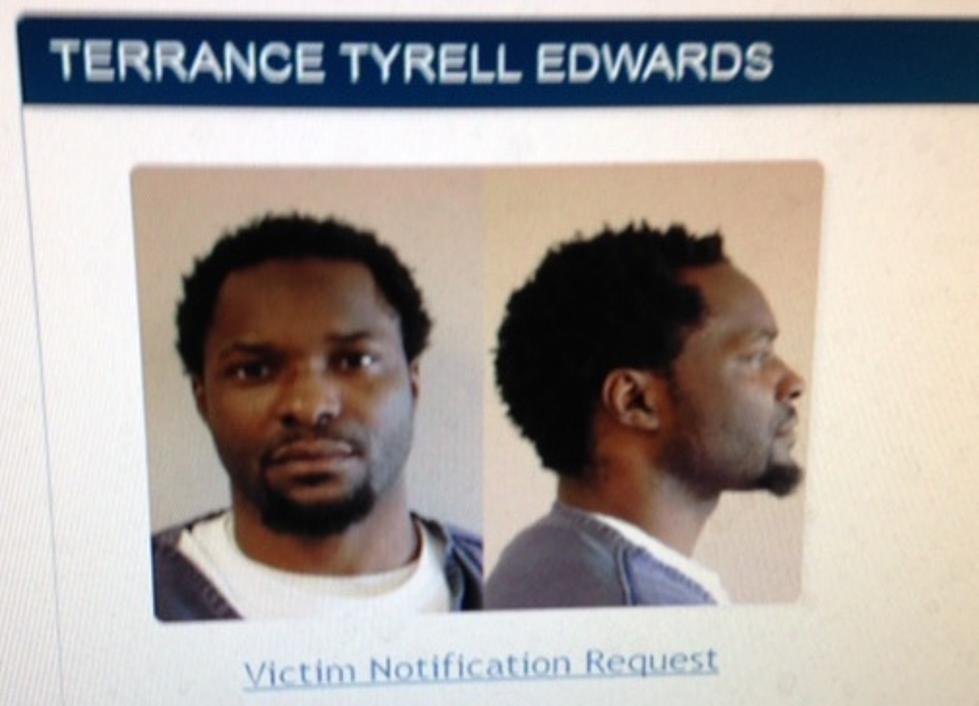 Kidnapped Lake County Woman Rescued in Billings – Suspect With Ties To Missoula Held Without Bond
Terrence Tyrell Edwards
34 year-old Terrence Tyrell Edwards is in custody in Billings for allegedly kidnapping and assaulting a 22 year-old Lake County woman.
Lake County Sheriff Don Bell said Edwards was arrested as part of a sting operation by Billings police and is currently being held without bail.
"This began as a welfare check because the victim's mother hadn't heard from her for over 11 days," Bell said. "She said she was fine, but that was before he (Edwards) had shown his true intentions. He lured the victim to Missoula, ditched her car and then kidnapped her until she was able to contact her family, who just happened to be in my office talking about her. The family was able to get little bits and pieces about where she was being held."
Bell said that's when the Billings Police Department became involved.
"Coordinating with the Billings Police Department, they were able to rescue her at about 3:00 p.m. yesterday. They set up a sting operation and waited for him to come back to the location where he believed the female was still unable to escape," he said. "They laid in wait for him to return, and took him into custody."
Bell said federal authorities may also be involved, because the victim was allegedly transported across state lines.
The female victim did sustain injuries during her ordeal.
"She had been assaulted by this male, and I know that she is seeking medical attention back here in my valley in Lake County," he said. "The photo I saw indicated that she had been beaten."
Edwards has a lengthy criminal history.
KGVO News reported in January of 2012,
"Two brothers, Terrance and Leroy Edwards are named in court documents charging them with promoting prostitution. 20 year-old Leroy Edwards was arrested on December 31st in Missoula on a felony prostitution warrant out of Minnesota during a sting operation in which he was lured to a location believing he would be paid for arranging prostitution. According to court records, Terrance and Leroy Edwards promoted their prostitution ring through the 'backpage.com' website. Leroy Edwards is also charged with aggravated assault and parole violation.
Terrance Edwards is still at large with a $250,000 warrant for his arrest."
Edwards was sentenced to five years probation by District Judge Robert L. 'Dusty' Deschamps in 2012. He completed his probation just days after he allegedly kidnapped the Polson woman. Because the victim may have been transported across state lines, the FBI may become involved.
Edwards is being held without bail in the Yellowstone County Jail.